Euroedge Hockey Advisors has built its reputation and trust on keeping our players best interests in mind. Our players satisfaction and experience come first.  Period.

By working with only the BEST North American Junior A hockey clubs, Euroedge will place your athlete on a team with a personality that fits their own.  All of our USHL, NAHL, NCDC, WSHL, NA3HL and USPHL partners are established, honest and have a passion to develop hard working hockey players to the next level.  Mikko, Jay and Ilari are energetic, proactive and positive advisors, that have both coaching and playing experience, which enables them to cater to what their players want to accomplish from their North American/European hockey experience.
We are completely aware of the reputation that recruitment and player placement companies have in the hockey world. In many cases that reputation is completely accurate. At Euroedge, we are not interested in the "hype" and the selling of false dreams that surround so many of these organizations. This is the kind of nonsense that takes away from what players really need, and the real issues at hand, in helping these athletes reach the next level. We concentrate and work on behalf of our players – making this truly a great experience for our clients.

College graduates looking to play professional hockey over in Europe?  Let us know. We can place Division 1 and Division 3 players on teams in Finland, Sweden, Austria, Denmark, Germany and Switzerland pro leagues. If you have a passion to play European Professional Hockey we can get you in contact with the teams looking for American imports. Shoot us a note today for more information.

OUR ADVISORS
We get to know our players and their families. We take your hockey development personally.  This personal approach helps us match the right coaching and team environment with each player.  Euroedge can help you sort out your city, coach and team choices – then narrow them down to those that best fit your skill and personality. We will always explain the team and ownership features to you in plain language, no foreign jargon that is confusing – we will leave no "grey" areas – so that when you arrive to play in North America/Europe – you will be mentally set to compete at the highest level.

Worried about travel, VISA and international communications? We will walk you through every step of these processes.  Euroedge can assist you with online applications or can take your application by telephone so that you don't spend time filling out long, confusing VISA and customs forms. When your application is completed we will send it to you for your review and signature then get it submitted to the Country you are looking to visit ASAP.

Our services do not stop once you have made your team selection. Once you have acquired your new team itinerary, Euroedge is there at any time to help you with questions about hockey, team issues, college recruiting or housing concerns. Our goal is make our clients' transition to this new lifestyle and hockey adventure – a positive one – and one to remember for a lifetime!

What sets Euroedge apart from other advisors or agent firms – is we specialize in an honest, personal placement service for our players – for an affordable fee. We work with a limited group of athletes at a time in order to focus on finding the right program for each of our players. All of our USHL, NAHL, NCDC, NA3HL and USPHL partners are all well established, honest and have a passion to develop hard working hockey players on to the next level.  Our winning team includes advisors who have both coaching and playing experience, which enables us to cater to what our players want out of their hockey experience.
Euroedge advisor (Full Year)

Complete Scouting Evaluation

Mentorship

Advising and Advocating

Social Media Education 
Junior/College Hockey Education

League Selections

Coach Recommendations

Nutritional Advice & Program


Internal Development Camp
External Camp Recommendation

Showcase Opportunities 

School Application/Financial Aid

Hockey Resume/Video Clips Updated

The Euroedge pricing structure is simple.  One low fee.  We help our players with team placement, video skills networking, VISA/Customs applications, travel arrangements and team/coaching communication – and much, much, more.  It is really that easy.  Euroedge can not guarantee a player's success with any given team. We can only offer an opportunity to play for that team.  The rest is up to that player.  If their opportunity does not work out, Euroedge will work with the player and team to find a new opportunity with another team.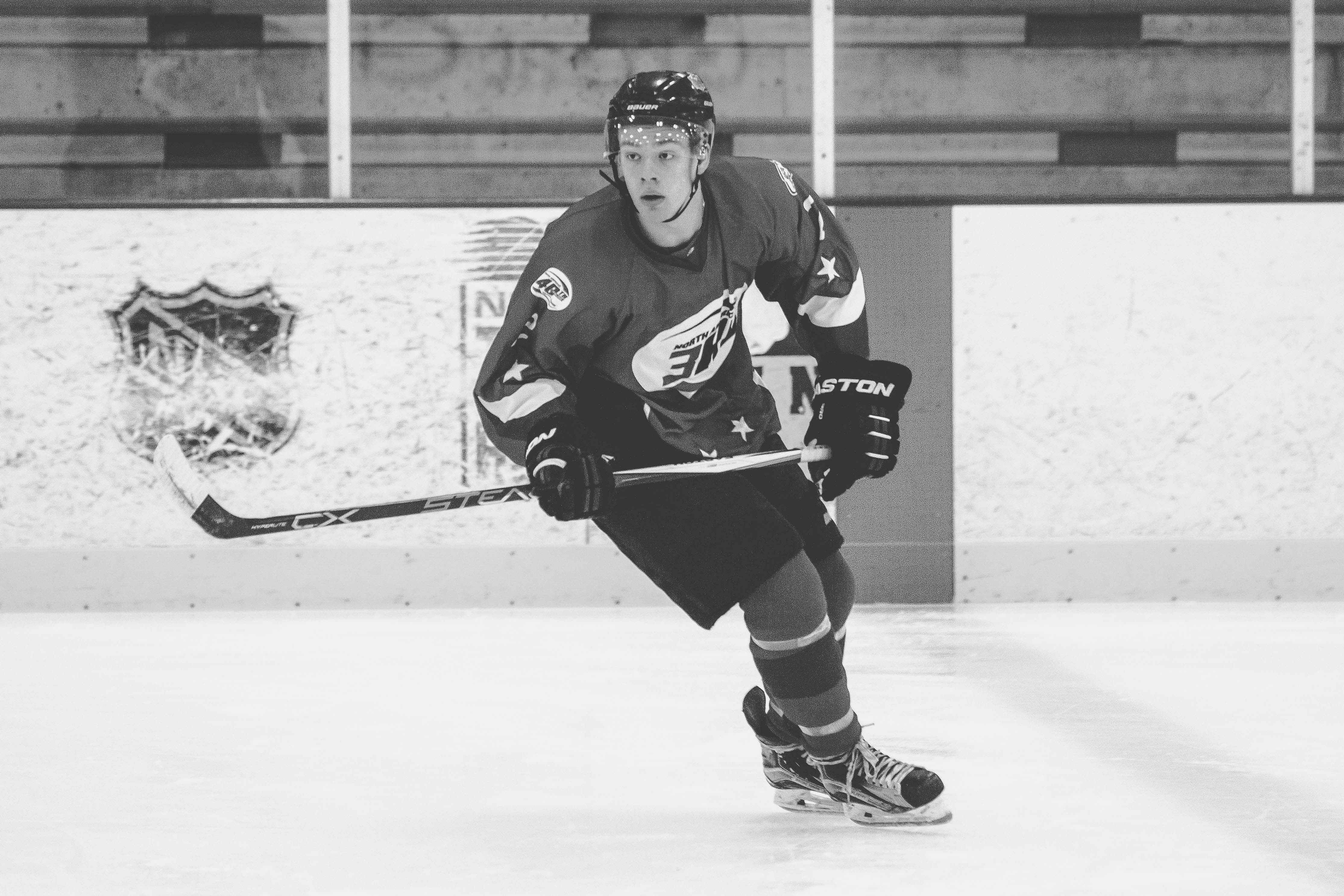 WHAT YOU GET WITH EUROEDGE
Team placement & introduction

Travel & VISA application consultation

Team & player communication thru the season

A great North American Junior A hockey experience

We work with all European leagues and teams

"Honesty is tough to find. After working with Euroedge for a short period of time –
I saw that they were 100% honest and only looking out for my son's best interests."

– FINNISH PARENT  |  98′ BIRTH YEAR FORWARD
"We started working with Euroedge 10 months ago. Since that time, our son Erik has played one full Junior A' season in the United States and is looking at advancing to a higher level for this coming season as well."

– SWEDISH PARENT  |  98′ BIRTH YEAR FORWARD
"Our son Yannick had always dreamt of playing hockey in the United States. In 2015/16 his dream came true, when he played in the NA3HL. Yannick had the experience of a lifetime and made lifelong friends he will never forget."

– SWISS PARENT  |  97′ BIRTH YEAR FORWARD
SHOOT US A NOTE WITH ANY ADDITIONAL QUESTIONS.